Fintech Association of Japan (Chuo City, Tokyo. Representative Directors: Takashi Okita / Yasuhiro Kimura / Takeshi Kito) concluded a memorandum of understanding (MOU) with Digital Pilipinas on October 20, 2022. We will offer mutual support for the improvement of the Fintech ecosystem.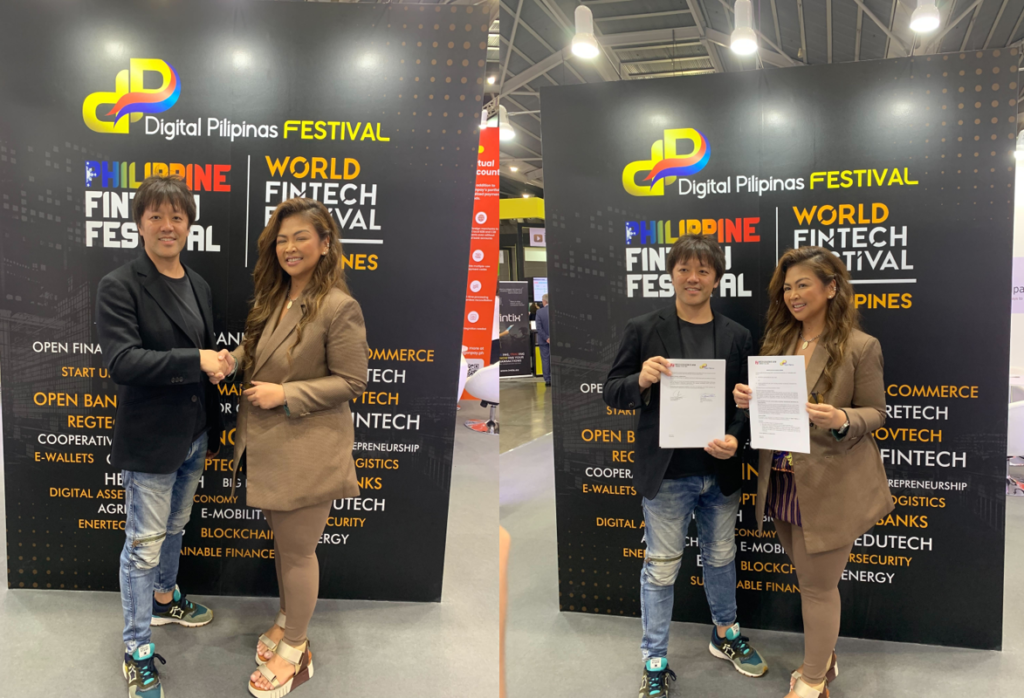 The signing ceremony was held at the Singapore FinTech Festival on November 4th and the MOU was signed by Takeshi Kito, Vice-Chair of Fintech Association of Japan, and Crisitina Amor L. Maclang, Founder & Convenor of Digital Pilipinas.
About Digital Pilipinas
Digital Pilipinas is a movement spearheaded by Digital Pilipinas PTE. Ltd. and 001 Digital
Pilipinas Technology Resources Inc. that aims to bring the Philippines towards a prosperous and
innovative future that will accelerate the development of regions, cities, and towns; businesses;
and entrepreneurship. Designed to bring and build advancements that will make the Philippines
globally competitive, Digital Pilipinas will showcase that the Philippines as an emerging thriving
technology nation and a platform for the Filipinos' local and global prosperity. Digital Pilipinas
collaborates with domestic, international, and government organizations in support of the fintech
ecosystem in the Philippines, in ASEAN, and globally.