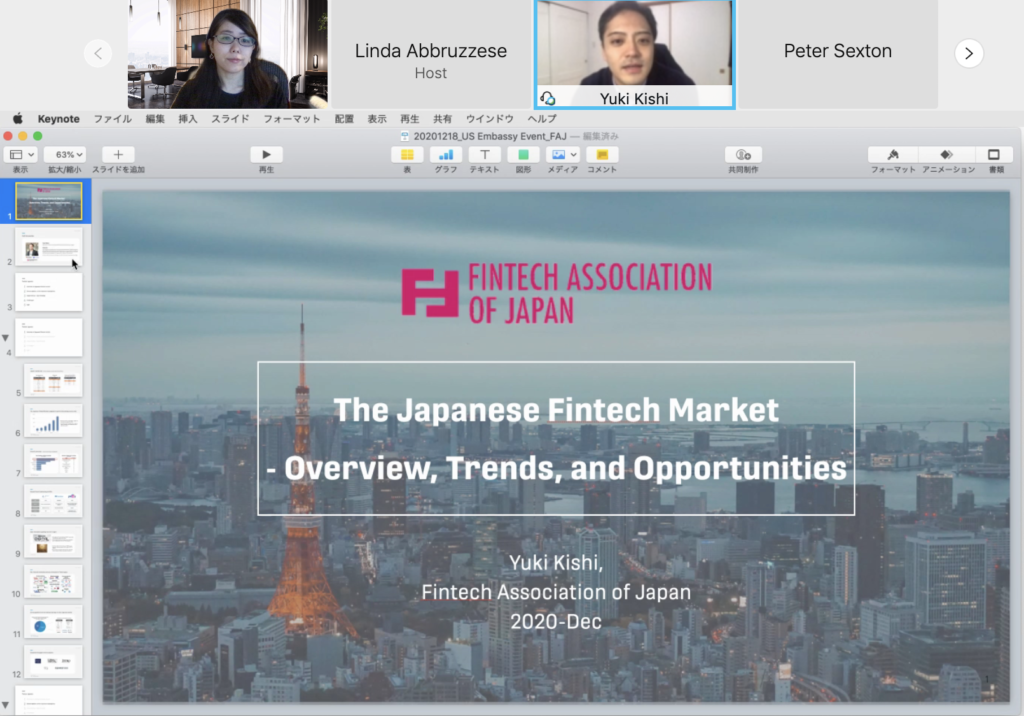 December 18th, 2020, US Embassy and Fintech Association of Japan organized the Fintech Japan webinar to introduce Japanese Fintech market to US players.
From our association, Director Yuki Kishi and Secretary-general Eriko Nonaka had presentations.
Over 150 people registered for this webinar, 40 people joined the live webinar and other people will probably view the recording.
Agenda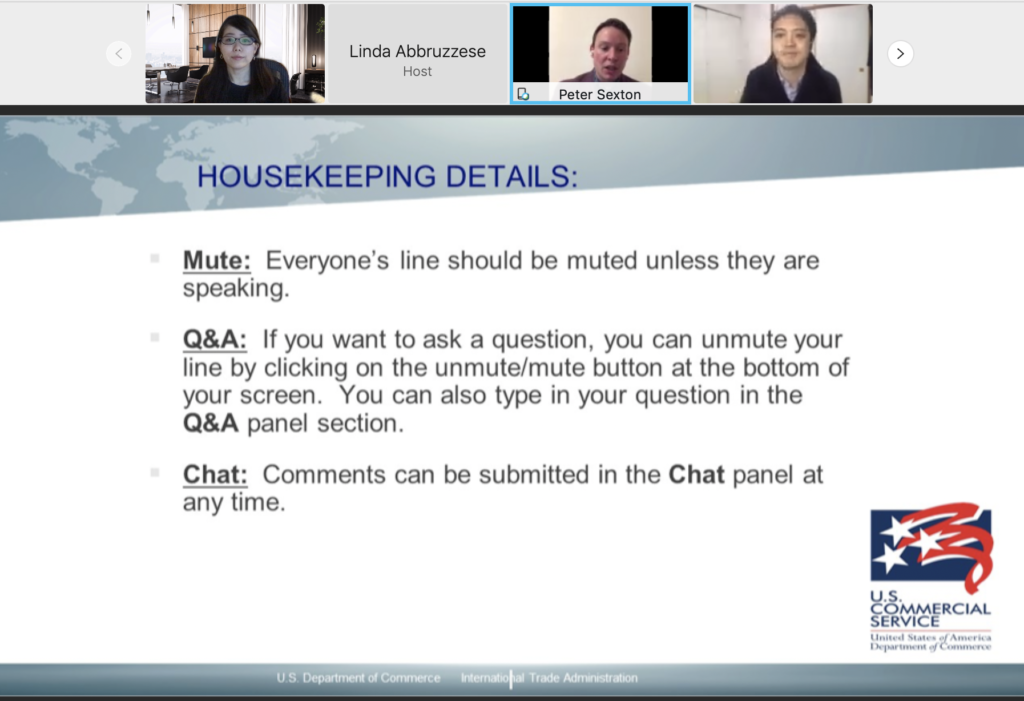 Webinar
The Japanese Fintech Market: Japan's Road Towards Open Banking

Wednesday, December 9th, 20206:00 p.m. EST – 7:00 p.m. EST (Thursday, December 10th, 2020, 8:00 a.m. – 9:00 a.m. Japan time)
The U.S. Commercial Service in Japan host a one-hour webinar on Japan's fintech market. During the webinar, U.S. companies will learn about opportunities and trends in Japan's financial services sector and review key aspects of Japan's fintech law.
Topics include:
• Overview, trends, and opportunities in the Japanese fintech industry sector
.• The Japanese fintech law and open banking.
8:00 – 8:03 Welcome Remarks by Peter Sexton
8:03 – 8:05 Opening Remarks by Youqing Ma
8:05 – 8:10 Introduction of Fintech Association Japan by Eriko Nonaka
8:10 – 8:45 Presentation by Yuki Kishi
8:45 – 9:00 Q&A moderated by Peter Sexton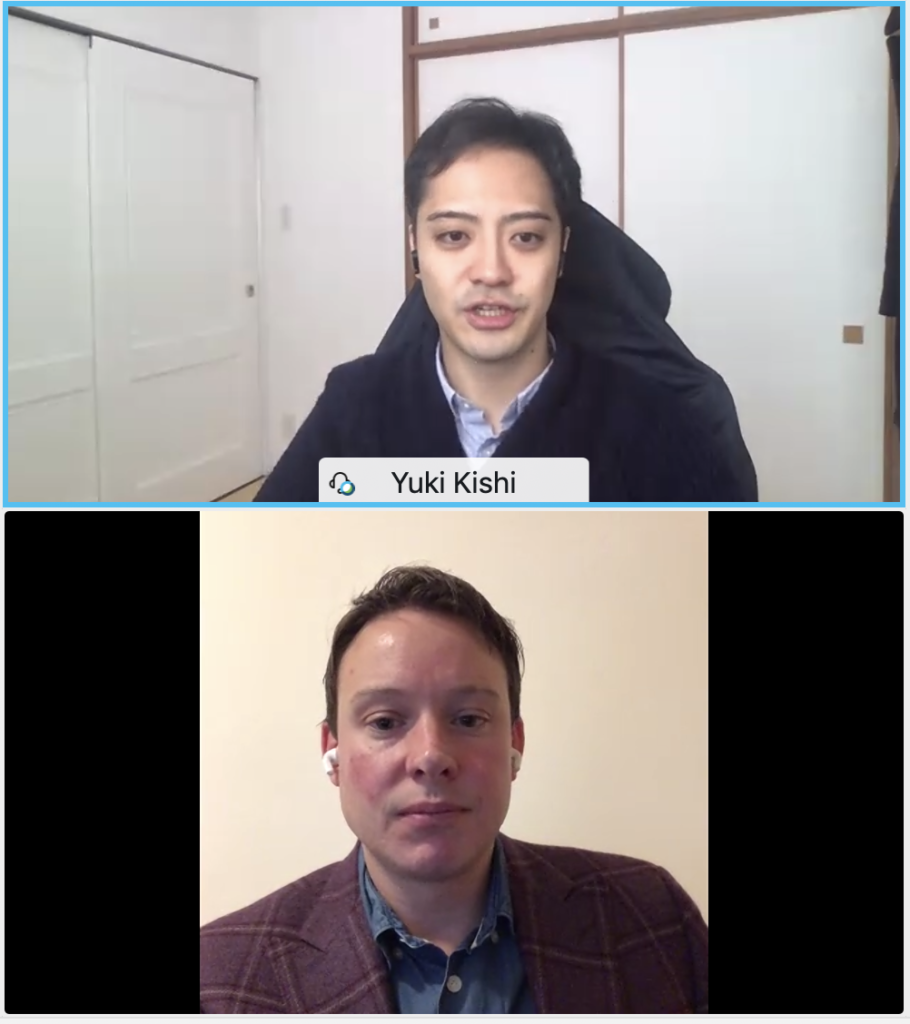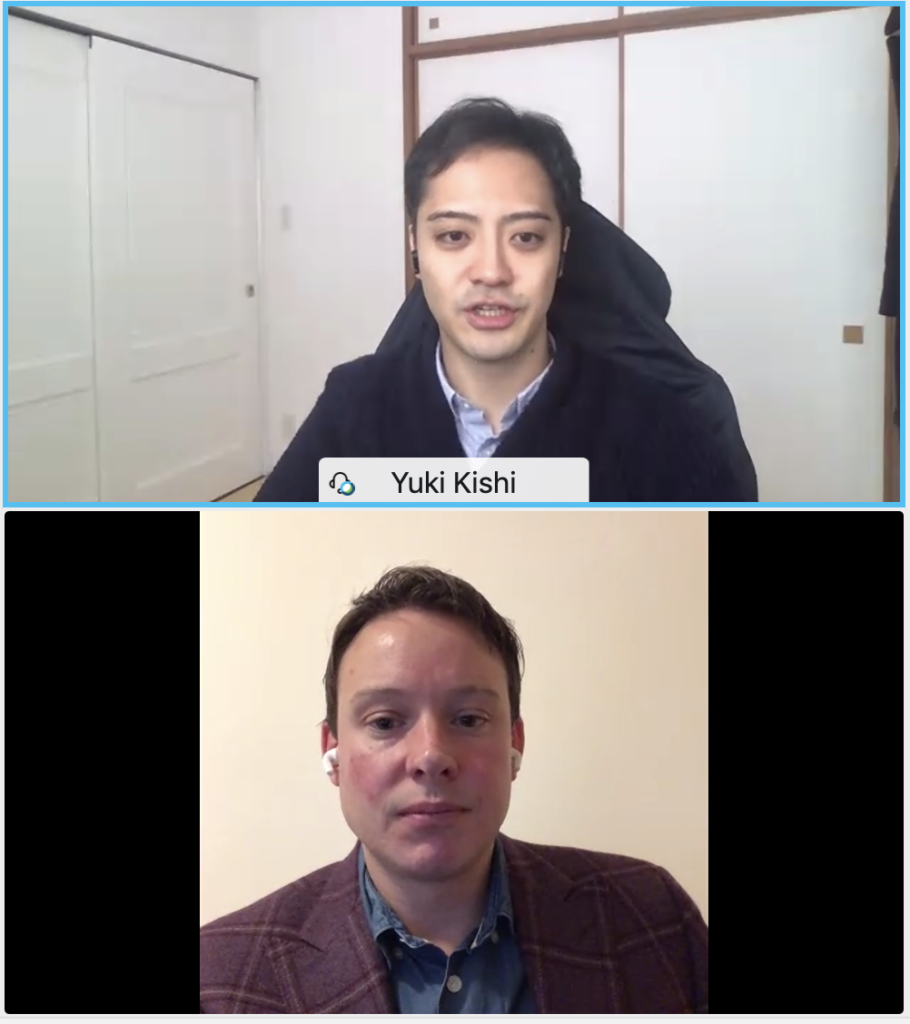 Q&A
As general questions, Peters asked Yuki below.
・Entry barrier into the Japanese market
・Affection of COVID-19
・Open Banking API and cyber-security
・Situation of Crypto currency and digital money
Contacts
Fintech Association of Japan has various connection with global Fintech Association, regulators and embassy.
Please feel free to contact us from below form if you have any inquiries.