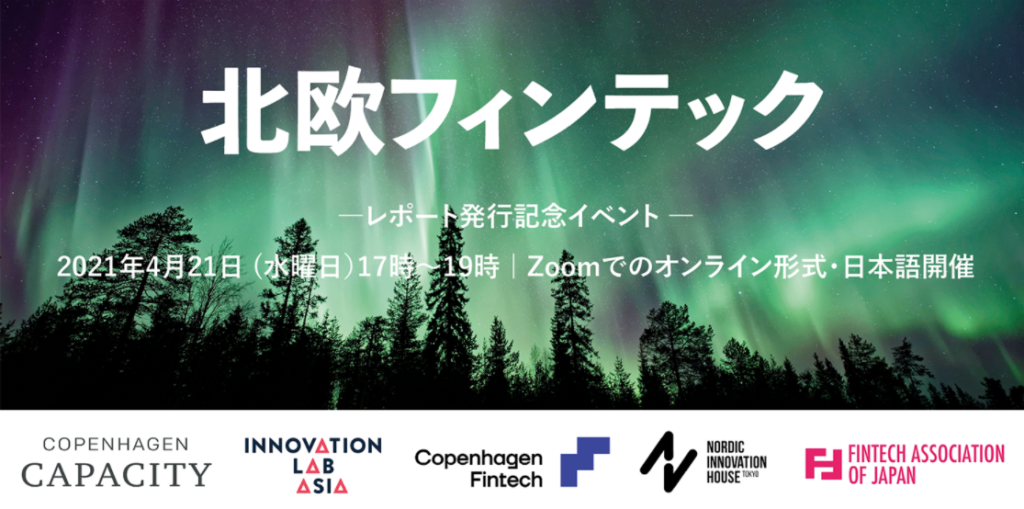 On April 21, 2021, corporate members Concordium, DNP and Mr. Kito, Vice-Chair of Fintech Association of Japan, participated in a joint event to commemorate the publication of the Nordic Fintech Report.
About the Event
In 2020, Nordic tech startups received a record amount of investment. Investment in Nordic tech startups from Japan has been steadily increasing since 2016. Fintech is leading the way.
Innovation Lab Asia has just published a Japanese report "Nordic Fintech", which summarizes 24 Nordic fintech startups that are particularly keen to enter the Japanese market.
The event program was as follows
17:00–17:05 Opening
Niklas Karvonen, Nordic Innovation House Tokyo
17:05–17:15 Nordic Ecosystem in Japan
Akiko Shiono, Nordic Innovation House Tokyo
17:15–17:30 Investment Trends from Japan to the Nordics
Oliver Hall, Innovation Lab Asia
17:30–17:40 The Nordic FinTech Ecosystem
Simon Skor, Copenhagen FinTech
17:40–17:50 FinTech Ecosystem in Japan
Takeshi Kito, Fintech Association of Japan
17:50–18:00 The Appeal of Nordic Fintech
Takahiro Onodera, DNP Marketing and Payment Platform Division
18:00–18:35 Pitches by 6 Nordic fintech startups
18:35–19:00 Q&A, Closing remarks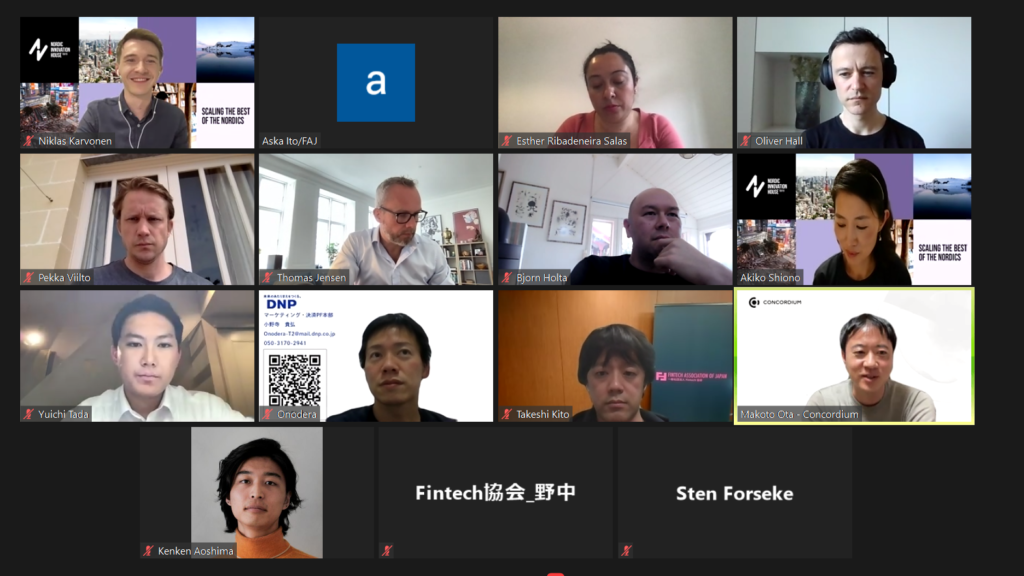 Video Footage of the Event
Event Report by Nordic Innovation House Tokyo