Fintech Association of Japan (Chuo City, Tokyo. Representative Directors: Takashi Okita / Yasuhiro Kimura / Takeshi Kito) concluded a memorandum of understanding (MOU) with Pakistan Fintech Network on November 4, 2021. We will offer mutual support for the improvement of the Fintech ecosystem.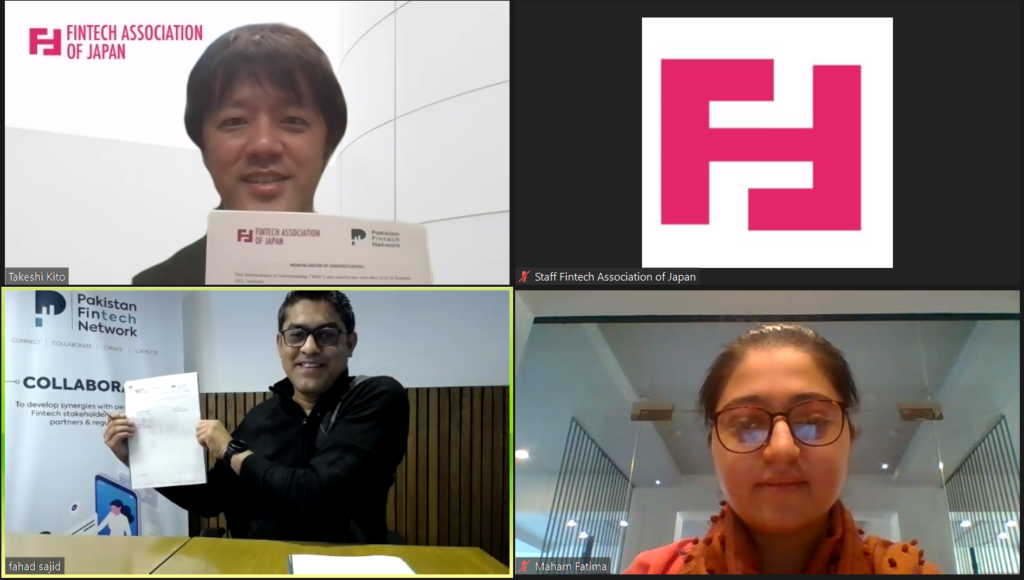 Abotu Pakistan Fintech Network
Pakistan Fintech Network is an association working to facilitate collaboration between stakeholders in the FinTech ecosystem to enhance scale, improve quality of services and achieve sustainability to promote the future of Pakistan's fintech industry and having Registered Office situated at 1st floor, Kamran Center, Blue Area, Islamabad, Pakistan duly represented by Mr. Fahad Sajid.