Fintech協会事務局です。
海外の大型イベントHong Kong FinTech Weekのご紹介です。
当協会もSupporting Organizaionを務めております。
■日時:2020年11月2日(月)~6日(金)
■場所:オンライン
■主催:InvestHK / FINNOVASIA
■詳細/申込: https://www.fintechweek.hk/
■割引コードは会員向けメールで配布しております
当協会もブースを出展しております。
Hong Kong FinTech Weekについて
Top Five Reasons To Attend Hong Kong FinTech Week
Working over the last eight months with FinTech leaders and experts, together with global software engineers, computer graphic designers, digital artists, event and media professionals, Hong Kong FinTech Week (HKFW) will attract over 25,000 attendees from over 70 economies and present you the most awaited industry event with exceptional virtual content and business networking experience.

1. Hear from some of the greatest minds on the planet
Probably there was never such a strong lineup of any FinTech event with over 350 Global CEOs, founders, investors and regulators joining from over 35 economies to share their visions and insights on what's happening in the industry.
You will hear from some of the most influential global leaders who rarely appear on Asia's conferences such as: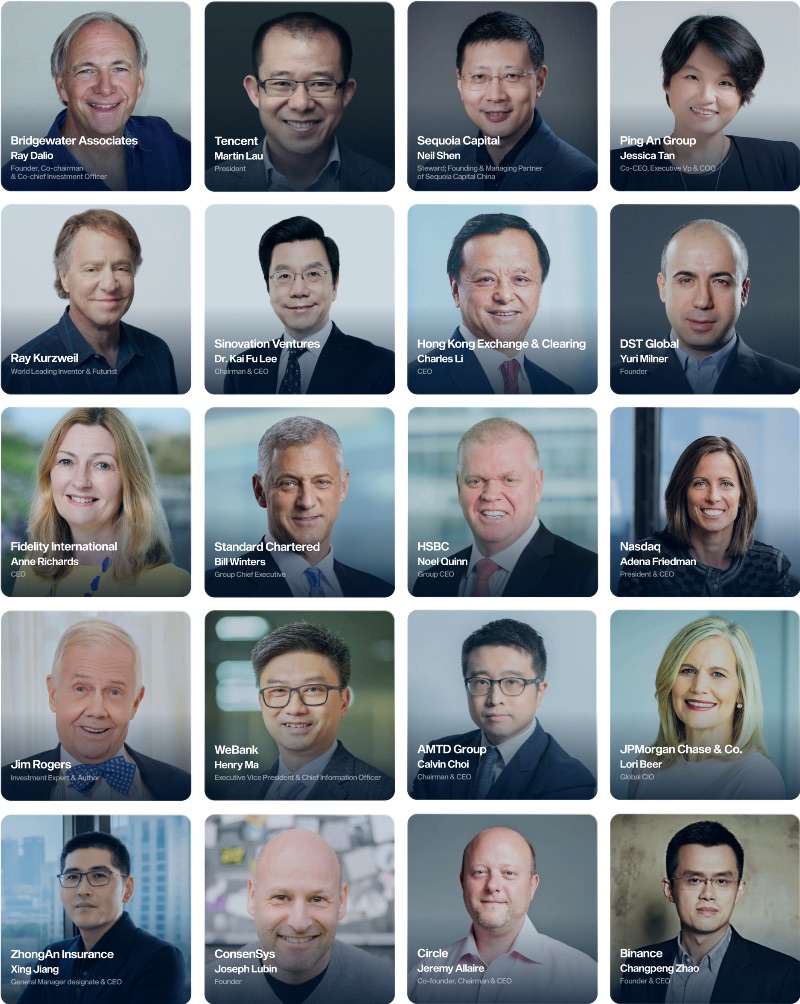 You will even meet the world's most famous humanoid robot Sophia by Hanson Robotics from Hong Kong!
2. Dive into 100+ hours of content with 180+ sessions and 50+ workshops

Just like watching your favourite shows on TV, you will have access to five live streaming channels over three days of the main conference, packed with world class content on important industry developments and the hottest topics such as:Virtual Banks and New Generation of Online Insurers Regtech, Insurtech, WealthTech Companies Evolution of Central Banks Digital Currencies and Trade Finance InnovationsDigital Assets and Blockchain Applications in Capital MarketsArtificial Intelligence and Big Data and their Latest Applications in FinanceInnovations in Payments Technology and RemittancesOpen Banking and Open APIs Investments in FinTech Startups and Corporate VCs Funding TrendsMainland China's TechFin giants and unicorns FinTech development in the Greater Bay AreaDon't worry if you miss out any session, as you can re-watch all content on demand within 30 days after the event.

3. Explore and watch demos of 175+ FinTech Startups among the 500+ Exhibitors

Connect with over 500 prominent exhibitors globally and learn about their cutting edge technology products and solutions across the financial services industry. Major sponsors include the Strategic Partner AMTD Group and Diamond sponsors Citi, Confirmation by Thomson Reuters and OSL, as well as many global innovators.

You will also meet the 170+ most innovative and fast growing FinTech startups across the world and 7 finalists of the FinTechHK Global Competition and witness the final pitches and the birth of the winners!

4. Unparalleled Online Event Experience – not just another webinar event

One important feature of the virtual Hong Kong Fintech Week 2020 is its more superior user experience. Trying to find the right business contacts among 25,000+ attendees can be a seemingly impossible feat! But an AI powered digital platform solves this problem by bringing the virtual content and business networking experience to an unprecedented level across multiple devices from the comfort of your home or office.

5. Network with 25,000 attendees globally and enjoy our lifestyle events!

While there is nothing that can compare with face to face meetings, the HKFW organizer will offer some very efficient virtual networking channels to meet like-minded attendees from across the globe and achieve your business goals with our AI-powered matchmaking event app. Drop a message and you will be able to make meaningful connections with thousands of potential buyers, clients, investors, startups and regulators!

Don't miss this chance to keep up with the latest FinTech trends from all the global leaders and be a part of the global FinTech community. The fully virtual event will be held from November 2 to 6 in Hong Kong. For a full overview of the programme and speakers, visit www.fintechweek.hk.
GET YOUR DIGITAL PASS NOW

Many corporates are registering 100+ employees to participate in the event. If you would like to apply for a group discount, please request for corporate rate ticket.
Hong Kong FinTech Week is Presented by
hk@finnovasia.com www.fintechweek.hk

Officially appointed event organiser by InvestHK:
You can update your preferences or unsubscribe from this list.

Copyright (c) 2020All rights reserved.